Se vi trovate a Varanasi, vi consigliamo Tadka, ottimo ristorante dell'hotel cinque stelle Ramada Plaza JHV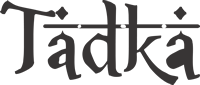 Just a splash of wondrous flavor…is what Tadka all about! Fine dining at its best, Tadka is a 86 seater Indian specialty restaurant known for its wonderful kebabs and local flavor. Situated at the lobby level, this elegantly decorated restaurant serves Awadhi & North-West frontier cuisine for Lunch & Dinner. The most popular aspect of this cuisine is tandoor cooking and the dum style of cooking or the art of cooking over a slow fire.
The kebabs and other dishes are dispensed from the live kitchen directly onto the guest's plate. There is an unlimited serving to the journey of kebabs followed by main meal and dessert at a fixed price served only during the dinner termed as the Kebab Junction.
Live music accompanies the sumptuous delicacies at dinner time to suit and settle the mood.
Kebab Junction – unlimited servings to the Journey of Kebabs
This is cooking elevated to a fine art. No pretentions. No hype. Simply original and true to the rich tradition. uses many spices but is not pungent. Instead you'll find it subtle, delicate and delightfully aromatic. Don't be surprised to find superb melt-in-the-mouth kebabs which originated from the live kitchen. Hours of gentle slow cooking after seasoning and marinating ensure that every ingredient cooks in its own juices. Surrender to the gentle kababs, especially the Galavat and Bhatti da murgh. Suck shamelessly on the lamb bone marrow in Nahari Ghosht. See how hours of massaging dough with clarified butter makes for the finest Sheermal and bakarkhani. And you've got to have very firm resolve to resist the Chef's original dessert – The piece de resistance is of course the Shahi Tukra.
A very unique concept of unlimited kebabs serving during dinner time – 05 types of kebab – vegetarian/non-vegetarian different varieties
01 vegetarian/non-vegetarian curry with assorted Indian breads
01 Biryani – vegetarian/non-vegetarian with raita
01 Tadka dal & 01 Dal makhani
04 different varieties of mouth watering desserts